It is pretty obvious that we here on this site like and love Big tranny cocks. But a good number of us also like a big tranny ass as well. And whenever we can find a girl with both. Well at that time we are in heaven! And I do mean heaven.
Take a look at the big tranny ass in the photo below. This beauty is Karla Carrillo and she is also a hung shemale. That means she is a dream girl for a lot of us. Big tranny ass big tranny cock and whoohooooo Big tranny tits as well. Karla is actually a trifecta!
For those of you who like all of these things you can check them out with Karla wearing some of the hottest lingerie ever. None of it really hides or covers her body and thats kind of a good thing. That slutty half naked look is always a turn on.
Click on the image to see more.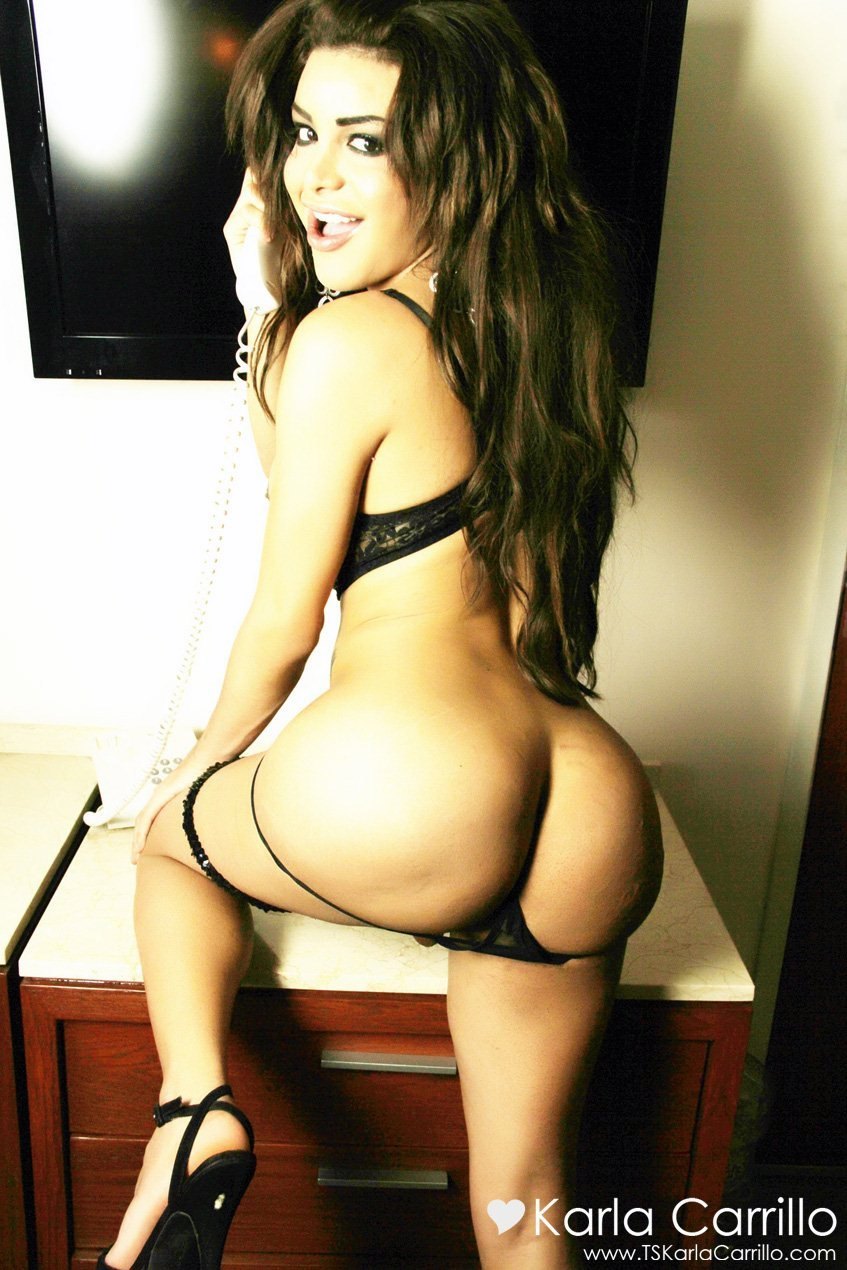 Honestly once you see Karla you always need to see more. She is that damn hot. And that cock is just amazing. Hey lets not mix words here, so is that ass. Just take a look.
Make sure and post comments about this photo below. Thanks.
Looking for some sexy lingerie for your own perfect girl? Click that link! <----