Hey guys. It is me once again your favorite Fat Cock Trans Naomi Chi. Today I am showing you a sample of a hot set of me in stockings and heels. I wanted to share this photo set with you because I find it super sexy. I remember shooting it and that is how the name came about. Between sets the camera guy said that I was his favorite. I asked why and he replied, you are THE Fat cock trans Naomi Chi!! I kind of giggled. However what I really loved about this set was the simple fact that the stockings and heels made me feel super sexy. Do not get me wrong I love knowing that men like to see me and my fat cock. But the stockings and heels are often a super turn on!
As you can see in the photo below I was really enjoying myself. I actually love to be in front of the camera and I get to show off my horny side. I get to play with my own cock but know that I have people watching me and enjoying me!
Guys. Dont forget that you can buy your favorite Trans girl some sexy high heels. She will appreciate it. <— Click that link.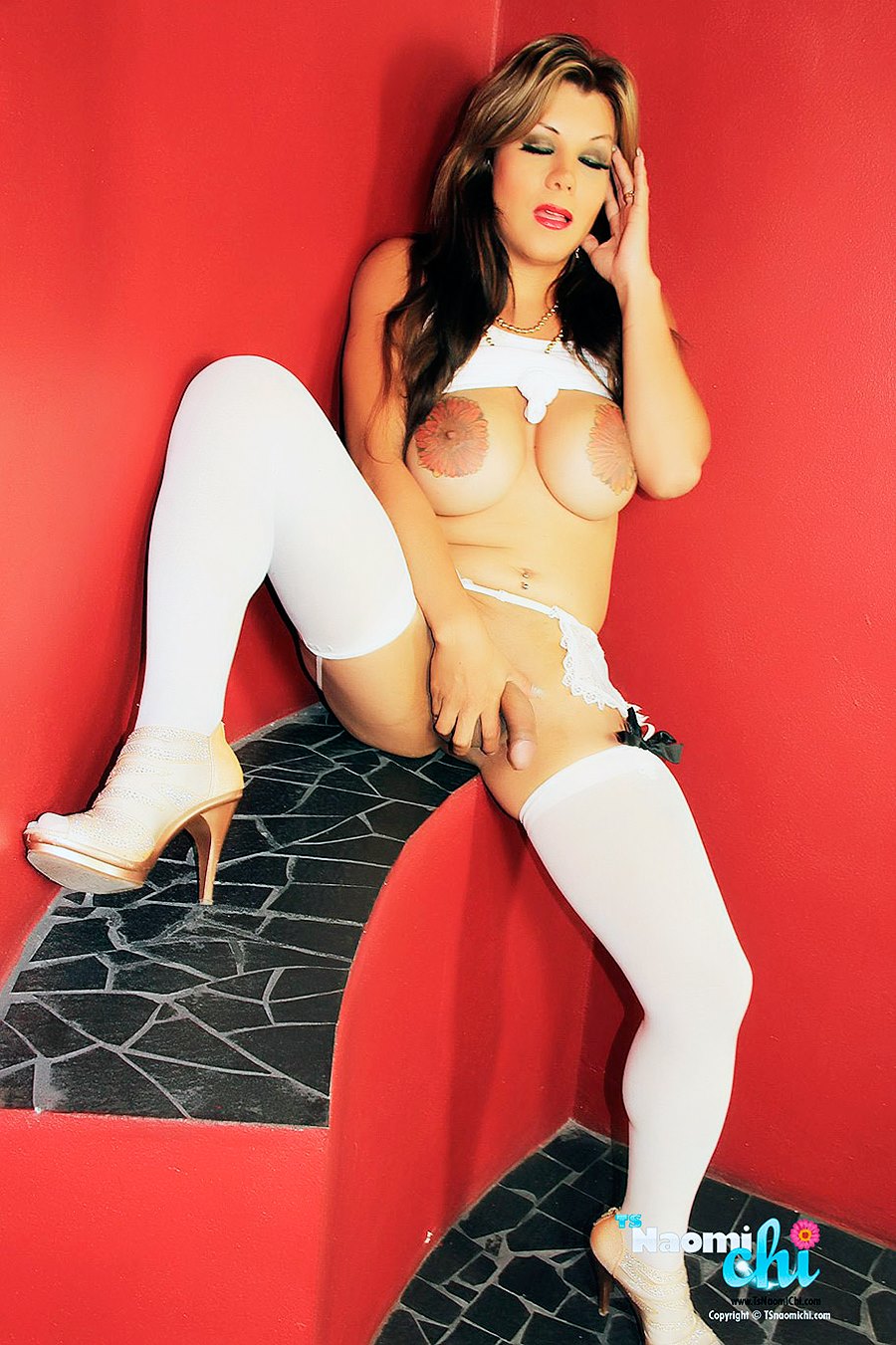 Take a close look at the photo and enjoy every inch of my body. I am a real girl with a big cock and I love to date. So if your in my area look me up. Also make sure and see the movies and other photo sets I have in my website.
Hope to see you there soon.
XOXO
Naomi!