Take a look at these HotPants Panties. Do you know what sort I am talking about? They look like Hotpants but they are made like panties. So they often get the combined name of Hotpants panties. And as you can see on Sapphires ass. They are smoking hot. Something you just want to use your teeth to remove from her big round tranny ass. Trust me she would let you.
So when you get a girl face down and ass up and she happens to be wearing panties like this. How do you remove them? Do you first off take the time to caress her ass with your hands? Maybe you run some kisses up and down her ass cheeks. Then do a little biting also? Then move up and grab the band with your teeth and pull down. Once you get to her ass crack you let go and use your tongue sliding down her crack to push the panties down!
Click on the image below to check out a few more samples from this set.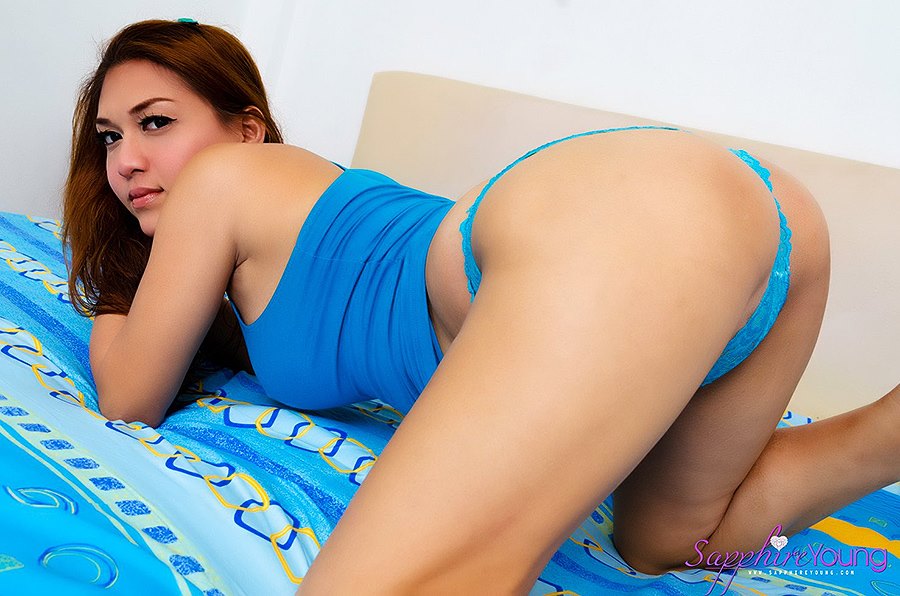 If you want to see how Sapphire gets these panties off and what all she has hiding under them. You can either click the image above for a few more samples. Or you can click on a text link and go straight for the members area to see the photos and the video.